Early Childhood Teacher
Ocean Grove, Geelong, VIC
Fulltime Positions available at the below centres - Ocean Grove, Lara, Taylors Hill, Bacchus Marsh. As our new Early Childhood Teacher, your role as an active leading team member will be to provide a safe and stimulating environment which meets the needs of our children. It is your responsibility to encourage engagement and participation in curriculum decision making, in line with our curriculum, standards, and practices. We are genuinely committed to investing in our people. We will offer you the tools, training and support needed in your new role. This is a full-time opportunity and we welcome applicants that are seeking sponsorship (subclass 482 visa)
Benefits
80% Off Childcare Fee's  
Emerging leadership opportunities for growth and career development   
Opportunities to participate in targeted professional learning  
Immediate access to our learning portal, Journey Academy  
Access to visible leaders and founders  
Task & Responsibilities
Bringing the Journey Values of connections. communication and consideration to life and reflect this in everyday practice.  
Ability to adhere to Journey's child safe policy and code of conduct  
Planning and structuring learning in both indoor and outdoor environments, using a variety of materials and equipment to facilitate children's development  
Providing a variety of experiences and activities to develop motor skills, cooperative social skills, confidence and understanding  
Promoting language development through storytelling, role play, songs, rhymes and informal discussions held individually and within groups of children  
Observing children to evaluate progress and to detect signs of ill health, emotional disturbance and other disabilities  
Observing nutritional health, welfare and safety needs of children and identifying factors which may impede their progress  
Having open conversations and discussions with parents to support children's development.  
Attending parent interviews, centre meetings and events  
Participating in community and family support programs as appropriate  
Supervising student teachers on placement  
Qualification & Experience
Formal qualifications preferred with at least 2 years of relevant work experience.  
If you do not have formal qualifications, further years of work experience may be required.  
About Company
At Journey Early Learning, we aim to create a safe, secure, homely environment where everyone feels welcome. Our future is one filled with endless possibilities and growth opportunities, and together, we've developed an educational approach that is inspiring, stimulating and encouraging. When it comes to early learning, our educators have a vital role to play. Journey educators are passionate, considerate, educated, inspirational and welcoming. Our educators understand that learning is a journey and enjoy developing deeper connections with children, families, and the wider community.
How to apply
Job Summary
Pay
$73,000.00 - $100,000.00
Company Info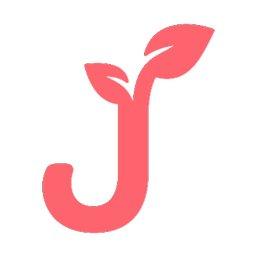 Journey Early Learning